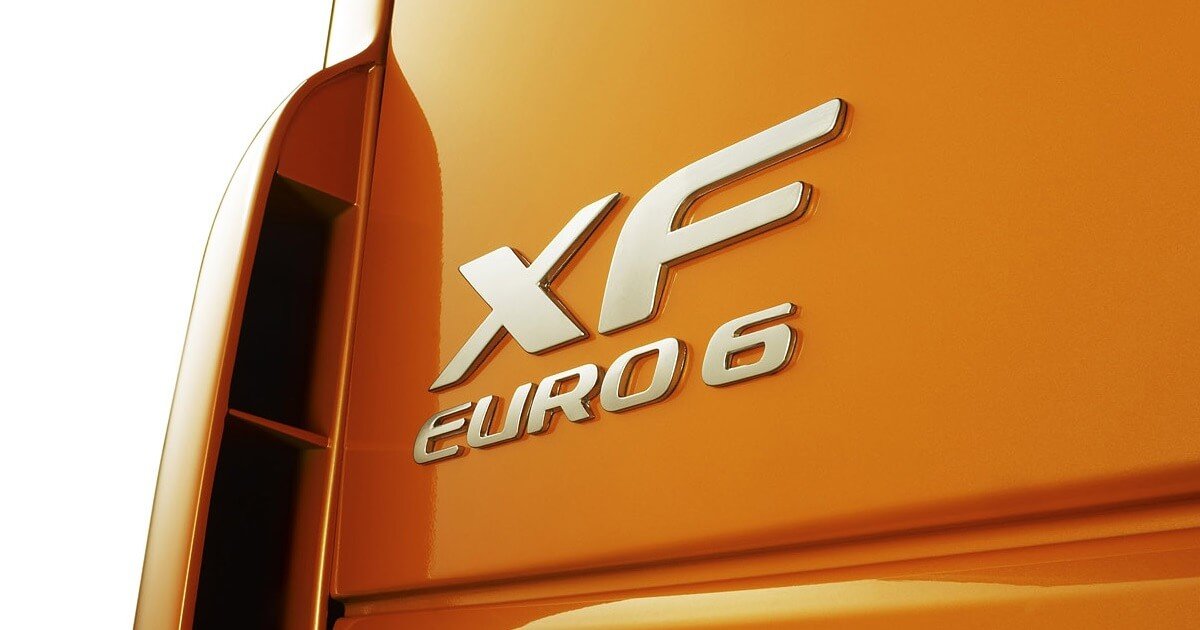 SCR Emulator is a device that is designed to simulate the real SCR (Selective Catalytic Reduction) system control module. The primary purpose of SCR Emulator module is to keep the truck in regular mode while SCR system is disabled and to save a lot of DEF (Diesel Exhaust Fluid) if it is not necessary to use.
SCR or Selective Catalytic Reduction system designed to reduce NOx (nitrogen oxides) emissions by injecting a DEF or Diesel Exhaust Fluid into the catalytic converter chamber. Selective catalytic reduction systems found in many trucks with EURO 4 environmental standard exhaust systems and absolutely all EURO 5 and EURO 6 trucks equipped with SCR systems.
As you can see EURO standards require selective catalytic reduction, but what if you're driving your vehicle outside the EU and there are no strict requirements for EURO 4, EURO 5 and EURO 6 standard exhaust system and engine?
You can turn off the SCR system by pulling out the connectors of SCR system, but it will put your vehicle into the limp mode (reduced power), and it will generate a lot of DTC (Diagnostic Trouble Code) errors in your vehicle OBD (On-Board Diagnostics) system. Also, you can make an expensive programming procedure to disable the SCR system by software, but this solution will work until you decide to upgrade the firmware of your truck. Moreover, you'll need to make reverse programming if you choose to drive your vehicle in the European Union or not EU countries with strict environmental rules.
SCR Emulator modules could solve all these problems without a headache. You'll be able to turn off and turn on SCR system anytime you want to. They are easy to install and does not require any special equipment or knowledge. Some of the emulators could support more than one truck type, and if you decide you don't need it anymore, you can sell it while it is impossible if you buy programming service as mentioned before.
SCR Emulator types
There are two major types of SCR emulators for now. There are SCR emulators for EURO 4 / EURO 5 (since those SCR systems are quite similar) trucks and emulators for EURO 6 trucks (latest SCR systems). EURO 6 vehicles have so-called Diesel Particulate Filter (DPF), everything else roughly the same with minor differences between SCR systems and engines.
We offer a full range of SCR emulators for all types of trucks. We have SCR Emulator V5, and V4 modules, both of these designed to support EURO 4 and EURO 5 type vehicles made by DAF, FORD, Iveco, MAN, Renault, Mercedes-Benz, Volvo, and Scania. SCR Emulator V4 is a unique product since it supports DAF LF (Grundfos) trucks. Moreover, we can offer SCR emulators for some special versions of EURO 5 vehicles like Mercedes-Benz MP4, Scania R730, and Volvo FH4.
EURO 6 SCR Emulator modules designed for the latest vehicles with EURO 6 SCR systems. We offer EURO 6 SCR emulators compatible with DAF, MAN, Iveco, Mercedes-Benz, Scania, Renault, and Volvo vehicles. These high-tech products are capable of dealing with highly sophisticated engine management and exhaust control systems.
Why you might need SCR Emulator
There are several situations when you might need SCR Emulator installed on your truck. First of all, it might be due to freezing weather conditions. If you operate your vehicle in a freezing environment, it could damage SCR system because DEF (diesel exhaust fluid) usually freezes at -11°C temperature. In this case, you'll damage at least a DEF pump. Another reason to install the SCR Emulator module on your truck is local environmental standards. If your local laws do not require EURO 5 or EURO 6 compliance, you can reduce the level with emulator easily. Finally, you can temporarily fix the limp mode issue if SCR system is damaged and you need to take your truck to the workshop for repair. Yes, SCR emulator can work efficiently even on a vehicle with broken SCR system.
To conclude we want to mention the fact that all emulators on our shop developed and manufactured in Europe. All of them have a one-year limited warranty. And we offer next day delivery to any EU country and fast delivery to more distant countries and regions. We provide all necessary information and manuals for installation of these modules. If you need more information about SCR emulator products, please contact us directly.
SCR Emulator products
Attention! SCR emulators are illegal in some countries. You should check your local laws or laws of those countries that you might cross with your vehicle. SCR emulator alters SCR system thus makes the vehicle to produce higher exhaust gas emissions. EURO 6 and EURO 5 vehicles equipped with SCR emulator device will no longer match those EURO standards. Our SCR emulators designed for countries where environmental rules are less strict, and there are no requirements for vehicles to satisfy EURO 6 or EURO 5 regulations. By purchasing any SCR emulator, you assume full responsibility for the use of the device. It's your personal decision to use an emulator or not. We will not accept any liability for any consequences associated with usage of SCR emulator devices.